Is it possible to have too many choices? When presented with a sundae bar, or seafood buffet - I don't believe so! I am learning when it comes to "how to teach writing" - YES!!!!!
I have made it my mission to become a better writing teacher. My test scores the past two years have not been good, and throughout the year, I often struggle with writing instruction, making it all fit and finding a good balance. I know that with Common Core testing fast approaching - I do not have much more wiggle room!
Trouble is - there are SO MANY choices and I have heard good things about all of them!
First - what I have been using. A combo of Ralph Fletchers workshop model and 6 Traits with graphic organizers for formatting. I use read alouds to inspire and teach mini lessons. I'd like to continue that.
Now. Take a look at what I have
Guided Reading - for a whole workshop approach
Word Savvy - For Word Study/Spelling/Vocab
Funner Grammar
Everyday Editing - both for DOL like lessons but "real world"
The Daily Five
Mastering the Mechanics
Getting it Right - Grammar etc.
Mechanically Inclined
How do you Teach Writing
HELP ME!!!!! Where do I start? Is there another go-to source you would recommend over any of these? I plan on reading Daily Five for reading workshop regardless - but don't want to "waste" my remaining three weeks on others that might not be as tried and true.
This is where YOU my readers come in
.
Please take a minute to follow my blog if you don't already
Then, leave me a comment about the writing program you prefer/use and how you like it!
Lastly, share this blog on pinterest, facebook or any other social media site
(you see - this is two fold - getting writing help AND getting to 200 followers! =)
I'm giving away TWO Starbucks cards just in time for back to school beverages!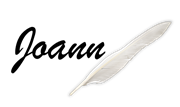 a Rafflecopter giveaway